How can a skinny guy build muscle fast?
At any rate, how fast is up to you.
Because the truth about building muscle for skinny guys is that it takes time. It takes discipline. Dare I say patience?
But a lot of guys don't like those words.
And ya know what the irony is?
The irony is that they're still spinning their tires a year later.
Truly, all they needed was to follow a plan. Any plan.
Good thing for a motivated gentleman such as yourself – I have everything you need to know about building muscle in the fastest time possible.
I'll also tell you the most common mistakes ectomorphs make when trying to build muscle (and how to avoid them).
This is the knowledge I wish I had when I first started.
Because by the end of this article – you'll know more than 95% of the guys struggling at the gym.
You'll have the body to show for it, too. ?
Want to really catapult your results?
If you're somebody that wants a coach in your corner to help you through the ups and downs of your fitness journey, I'm here for you with my Muscle Building Program for Skinny Guys!
Just another supportive person in your corner who works hard to help you succeed ?
How To Gain Muscle Fast For Skinny Guys
Above all, you must follow a system.
As Dilbert's Scott Adams explains in Goals vs. Systems:
losing ten pounds is a goal (that most people can't maintain), whereas learning to eat right is a system that substitutes knowledge for willpower.
Likewise, if you replace 'losing ten pounds' with 'gaining ten pounds' the idea remains the same.
To gain mass fast you'll have to change some lifestyle habits. In fact, the application of them (vs lack-thereof) will determine how fast you get results.
Once you have a plan it's just a matter of sustaining it.
For A Skinny Guy To Build Muscle Fast–A Caloric Surplus Is Required
A positive energy balance (caloric surplus) is an absolute must.
In fact, it's most important for your success.
The number #1 problem I see from skinny guys is that they don't change their diet habits when they start working out.
As a result, they find themselves stuck. Worrying if they'll be skinny forever…
You can't throw in a protein shake here-and-there and expect magic.
Because if you wanna get bigger…
Then you've gotta eat bigger.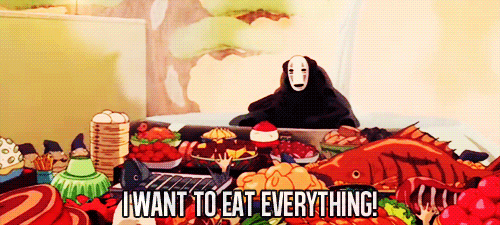 Total Daily Energy Expenditure (TDEE)
Your Total Daily Energy Expenditure (TDEE) is the amount of calories your body burns in a day.
This includes normal bodily functions (digestion, respiration, etc.) and additional requirements from physical output.
Btw… more exercise = higher TDEE.
Think about that before going to the gym every day. It's why I recommend against most high-volume bodybuilder splits (more on that in a minute).
Finally, a caloric surplus is a big time stimulator of anabolism and growth.
In a 2017 position statement from the International Society of Sports Nutition (ISSN),
Diets focused primarily on accruing LM are driven by a sustained caloric surplus to facilitate anabolic processes and support increasing resistance-training demands. The composition and magnitude of the surplus, as well as training status of the subjects can influence the nature of the gains.
All the more reason to get your diet right from the beginning.
Most guys focus on the workouts.
But Growth is dependent upon recovery and nutrition. Not slaving away at the gym.
You build your body through food.
First things first: get your Maintenance Calories using this calculator.
Enter 'Moderate Exercise (3-5 days/week)' as your Activity Level.
Go ahead and do it now. I'll wait…
.
.
Got it? Good. Write it down.
Now listen. Make it your goal to always be above that number. I don't care how many calories (more on that shortly) – just don't go below your TDEE.
In fact, raise your right hand and say:
"I, [your name] promise my calories will never be below this number in any given day!"
Maybe a littttle dramatic lol… ;-p
But remember, a sustained caloric surplus is essential for increasing Lean Mass.
How Many Calories Should You Consume?
Seems to depend on your current level of fitness.
For example…
One study took elite athletes and compared the results from a caloric surplus vs. ad libitum group (eat as you please) (approx. 3585 kcal/day vs 2964 kcal/day). Lean Mass was NOT significantly higher in the nutritionally counselled group (1.7 kg vs. 1.2kg). BUT Fat Mass was (1.1 kg vs. 0.2 kg)!
Thus, as your muscle mass increases less of a caloric surplus will be required. In fact doing so will likely increase fat mass.
Advanced lifters or elite athletes would benefit more from 'Lean' bulking. For this I'd recommend consuming 100-300 on resting days / ~500 on training days.
But not for skinny guys…
Because if you're reading this, it's safe to assume you're not an elite athlete. Or seasoned weightlifter. You're likely a skinny guy just starting out. Looking for answers to build muscle faster…
For skinny guys who want to build muscle fast: go nuts…
Ever heard of the GOMAD diet?
It's an acronym. Gallon of Milk a Day.
And it's exactly as it sounds. You drink a Gallon Of (whole) Milk a Day.
Kinda gross. But it adds a whopping 2,400 calories to your day.
I believe it was Mark Rippetoe who popularized it as a strategy for "underweight young men".
It's extreme. And surely those additional calories will just make you fat, right?
Well, remember the study mentioned above? It used elite athletes…
There was another study that divided seventy-three untrained men into three groups. Over 8-weeks they compared the effects of a HUGE caloric surplus (2010 kcal/day). Group 1's surplus came from a supplement of 356 g carbohydrate, 106 g protein, and 18 g fat. The isocaloric surplus Group 2 took was from a supplement of 450 g carbohydrate, 24 g protein, and 14 g fat. Group 3 was the control (no supplement). All three groups followed the same resistance training program.
Consequently, the gains from the untrained subjects in the latter study were almost all Lean Mass! Group 1 saw a 2.9 kg increase in LM and a 0.2 kg increase in Fat Mass. The second group witnessed a 3.4 kg LM gain and 0.3 kg from FM.
It's important to note that it's speculated both groups had consumed adequate protein at baseline of 1.6 g/kg. This shows us that so long as protein needs are met, total energy content has the largest effect on gains.
Does this mean you should drink a gallon of milk a day?
No. I mean, follow your heart. Do what you wanna do. But ideally your caloric surplus comes from healthy sources of fuel.
The point I wanted to get at is that as a skinny guy don't worry so much about gaining fat when you're just starting out. Ensure protein needs are met (more on that in a moment) and go nuts.
Just remember to track for weight gains and pay attention to how you look and feel.
Bon Appétit! ;-p
Macronutrient Intake Required For A Skinny Guy To Build Muscle Fast
While we're on the topic of calories…
We should talk about where you get those from.
The most important component is your protein intake. You must supply the body with adequate amino acids to build skeletal tissue.
So that's where we'll start…
Protein
That flesh and bones you're walking around in? Protein gets broken down into amino acids that are responsible for its growth and development.
While there are hundreds of known amino acids – your body requires twenty of them for proper cell function and growth.
And your body can't manufacture these aminos on its own. You must consume them in your diet.
How much protein should you consume?
The Recommended Dietary Allowance (RDA) of protein is 0.8 g/kg. HOWEVER… that's based on a sedentary population. Research shows that those following a resistance training program require 100% more (~1.6 g/kg)!
This recommendation is necessary due to the oxidation of amino acids during exercise. And for the repair of muscle damage as a result of your workouts.
For the goal of building muscle, aim for a daily consumption of 0.73-1g/lb.
If you weigh 150 pounds (or 68 kgs), for example – then you should be consuming 110 – 150 grams (440 – 600 calories) of protein daily.
Additionally, there's evidence noting that 20+ grams of protein post workout is ideal to maximize the anabolic effect and stimulate muscle protein synthesis.
*Ahem* – that's a huge tip! If you wanna maximize the anabolism of your workouts, definitely supplement protein post-exercise!
Finally, the frequency of your protein intake is something to consider. One study concluded that 20 grams every 3 hours was superior to other intervals (8 x 10g every 1.5 hours, 4 x 20 g every 3 hours, or 2 x 40 g every 6 hours).
As far as protein requirements go for a skinny guy to build muscle fast:
Consume 0.73-1g/lb protein per day
Supplement with at least 20+ grams protein post workout (ideally a quality protein from whey isolate)
Spread your protein consumption throughout the day with healthy protein sources (ie. fish, eggs, lean meats, legumes, etc.).
Carbohydrates
Carbohydrates are compounds that are broken down into energy for your body (either immediate or stored).
Carbs aren't actually required by your body. Human's can manufacture glucose through gluconeogenesis or use ketone bodies instead.
However, there is a case for including carbohydrates in your diet for hypertrophy and performance reasons.
This is especially true considering the energy requirements of resistance training. Being depleted of muscle glycogen has been shown to limit ATP regeneration, which is the main source of energy to power your movements.
Another study showed that restricting carbohydrates "caused a significant reduction in the number of squat repetitions performed."
This info suggests that without adequate energy from carbohydrates, your exercise performance will suffer.
What's uncertain is an exact requirement of carbs required in your diet. For example, a look at diets consisting of 65% carbs vs 40% showed no difference in performance.
Another study concluded that performance suffered on a low-carbohydrate intake (25%) vs high (70%). But one thing to note here is that the high-carb diet did not improve performance from the control diet of 50% carbohydrates.
With that in mind, it's safe to say 40-65% is an acceptable range from carbohydrates.
But adjust as you see fit. Many diet strategies are available and will work. The main thing is sustaining a caloric surplus and consuming adequate protein.
Dietary Fat
The last of your macros is dietary fat, or lipids. And at a whopping 9 calories/gram it is the most energy dense of the three.
This makes it the most efficient for energy intake.
(pro-tip: Extra Virgin Olive Oil EVOO is considered the healthiest fat you can consume. And it's great for a boost in calories)
Fat is important for both structural and metabolic functions.
Similar to the amino acids from protein, fatty acids cannot be manufactured in the body and are essential from food.
Dietary fat is categorized as saturated and unsaturated fatty acids.
Saturated fatty acids (SFAs) contain a hydrogen atom on both sides of every carbon atom. Unsaturated fatty acids contain one (monosaturated) or more (polyunsaturated) double bonds in their carbon chain. Polyunsaturated fatty acids (PUFAs) are classed as either omega-6 or omega-3 fatty acids.
Which Fat Is Best to Consume?
There's evidence to suggest the type of fat consumed plays a role in body composition.
In fact, this study showed ~3-fold increase in lean tissue mass with omega-6 polyunsaturated fatty acids over the consumption of saturated fats.
PUFAs are said to enhance fluidity in cell membranes. Whereas SFAs have the opposite effect. Cell membranes play a critical role in shuttling nutrients, hormones, and signals in and out of cells. Thus, PUFAs will have a positive impact on muscle protein synthesis vs the negative effects of SFAs.
The most important PUFAs are your Omega 3s. Numerous studies have shown the importance of this fatty acid on protein metabolism. One study showed a correlation between Fish Oil supplements and changes in cortisol and fat free mass. The results concluded having a significant increase in lean mass and reduction in fat mass.
(sidenote: this makes a good case for the benefits of consuming fish like salmon or supplementing with Omega 3 fish oils)
Fat intake should focus on unsaturated fatty acids over saturated fatty acids (SFAs).
There are so many sources of healthy unsaturated fats available. Fish, nuts, avocados, coconut, oils, eggs, etc. – the list goes on.
There's no conclusive evidence towards the amount of fat required to maximize muscle growth.
But what we can determine from all of this is that once protein needs are met (0.73g – 1g/lb); carbs should then take up 40-65% of your diet.
That leaves you with roughly 10-40% from dietary fat.
Best Workout For A Skinny Guy To Build Muscle Fast
Once you have your caloric needs met, it's time to address the best workout routine for skinny guys to build muscle fast.
There's no shortage of workout programs available. A ton of info and different training strategies based on specific goals.
Some better than others.
Most importantly, your training program should be predicated upon Progressive Overload.
Progressive Overload involves the gradual increase in training volume, intensity, frequency, or time depending on the goal.
And to build muscle fast for a skinny guy?
You need a program designed to increase strength and muscle hypertrophy.
And that brings us to yet another important sports science principle…
The "SAID" principle, or Specific Adaptation to Imposed Demands.
Basically, the body will adapt in response to the demand placed on it.
For example, if you lift heavy weights – you'll gain higher levels of maximal strength. If you lift lighter weights for many repetitions – you'll develop more muscular endurance.
In fact, there's a 'strength-endurance continuum' concerning these physiological adaptations. It looks something like this:
<—— Strength —— Hypertrophy —— Endurance ——>
Strength and endurance are at opposing ends of the repetition continuum. They are NOT recommended to be trained simultaneously.
The Rep Max in these ranges are:
Strength 1-6
Hypertrophy & Strength: 6-8
Hypertrophy: 8-12
There should be emphasis on compound exercises in pushing, pulling, and legs exercises.
The best exercises for building strength and hypertrophy are ones like bench press, overhead press, chin-ups, rows, and deadlifts.
And training no more than 4-days a week.
When You're Just Starting Out
If you're new to lifting, it's important to learn the biomechanics of exercises before going into higher output strength ranges (ie. Rep Max of 1-6).
For this, I recommend a brief adaptation/hypertrophy phase before focusing on strength.
In Phase 1 of my Muscle Building Program for Skinny guys, you start out with a full-day training program 3-days a week. The repetition ranges higher (10-15 reps) for each exercise.
Here's a full body workout you can get started with:
Dumbbell Bench Press [3 x 10-15 reps]
Dumbbell Shoulder Press [3 x 10-15 reps]
Chin-ups or Lat Pull Downs [3 x 10-15 reps]
Front Squats or Goblet Squats [3 x 10-15 reps]
Weighted Hip Thrusts [3 x 10-15 reps]
Calf Raises [3 x 10-15 reps]
Hanging Leg (or Knee) Raises [3 x AMRAP*]
*As Many Reps As Possible
For the above workout, allow 2-minutes between sets.
Follow a workout like that for 3 weeks.
Eventually, you should advance into Barbell Bench Press, Barbell Overhead Press, Weighted Chin-ups, Barbell Back Squats, and Deadlifts.
But the above exercise selection is better for beginners.
For example, I recommend front squats or goblet squats before back squats. Because they require more stabilization from your core to move the load. And this forces you to also keep your chest up.
Same with weighted hip thrusts. In fact, these are great for teaching you the hip-hinge movement required in a deadlift.
You'll also notice Dumbbell bench press and shoulder press. This is because dumbbells will require more from your stabilizers. Strengthening these is important for supporting heavier loads and reducing chances of injury.
Advancing to Strength Training
Once you're familiar with the biomechanics of the movement, it's time to step it up.
For example, in Phase 2 the Muscle Building Program for Skinny Guys, you follow a full-body Reverse Pyramid Training (RPT) workout program.
We then follow a deload phase before moving on to a 4-day split in Phase 3.
Each of these are designed to maximize hypertrophy and strength progressions.
For example,
Barbell Bench Press [RPT @ 4-6, 6-8, 8-10]
Overhead Press [RPT @ 4-6, 6-8, 8-10]
Weighted Chin-ups* [RPT @ 4-6, 6-8, 8-10]
Barbell Squat [RPT @ 4-6, 6-8, 8-10]
Deadlifts [RPT @ 4-6, 6-8, 8-10]
Calf Raises [3 x 10-12 reps]
Hanging Leg (or Knee) Raises [3 x AMRAP]
*Weight is your bodyweight + additional weight
For the above workout, allow 3-minutes between sets.
The framework above is the same as the beginner workout, but you'll increase the intensity.
And you'll do it through Reverse Pyramid Training (that's RPT for short).
RPT is one of my favourite ways to train for strength progressions.
Basically, you would select a weight at around 90% 1 Rep Max (RM).
That should be close to 4 reps.
Then, you'll reduce the weight 10%. Perform another set (should be able to get 6-8 reps). Reduce weight 10% yet again, and perform 8-10 reps.
You'll only increase the weight once you're able to hit 6 reps on your first working set.
For example, if you lift 4 reps – the weight stays the same next workout. Same as 5 reps. Hit 6 reps? Sweet! Increase the weight (5 pounds upper body exercises, 10 pounds lower body) next workout.
This strategy is using what's called Double Progression. You're working on increasing both repetitions and load over time.
It's damn effective.
Conclusion
Damn. What a long article!
Kudos to you for reading this far.
You should now have everything you need to know about building muscle faster.
In conclusion:
Caloric Surplus is a must
Protein intake should be 0.73-1.0 g/lb daily
Consume at least 20+ grams protein post-workout
Follow a workout program based on Progressive Overload
Need help to build muscle fast?
I invite you to join my Muscle Building Academy on Patreon.
It's 5 buckaroos a month. Cheap. But enough to stimulate you psychologically to make an effort. Because if you put your money where your mouth is, you're more likely to expect results and do the work! 😉
And you support my caffeine addiction. It's necessary after writing brain-dumps like the one you're reading now haha…
But hey, if you're not interested yet that's ok. I also have a free email course you can sign up for. Go ahead and join that here.
Finally, I just wanted to say good luck. Now go forth and get fit AF! ;-p
Best,
Jason
PS Do me a solid and share this with some friendlies! ?
Just click on your preferred media button below.